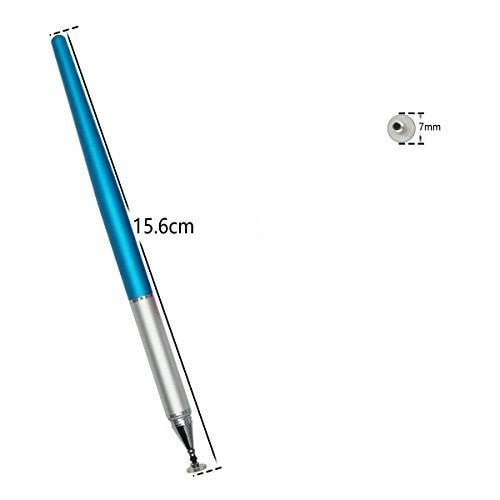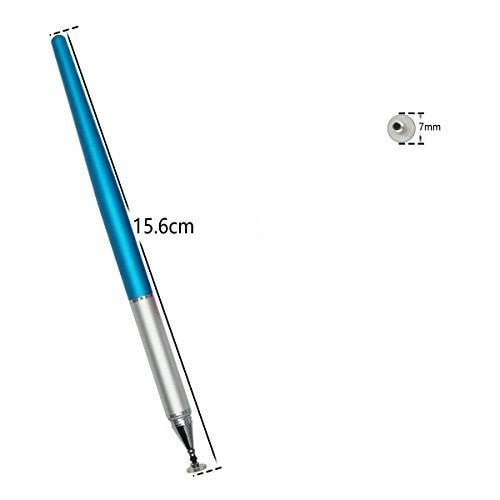 On Sale
Virtuoso Disc Tip Stylus
Virtuoso Stainless Steel Disc Stylus
The Stylus is made from stainless steel and Aluminum, no plastic parts, real pen feeling.The disc tip provides much better flexibility and accuracy, and it is good for drawing and painting. Collapsible Design, without the cap, the disc tip can be hidden in the barrel to prevent the tip from damage.

Compatibility: All Kindle, Kindle Fire, Kindle Paperwhite iPad, iPad Mini, iPhone, Android Tablets, Android Phones, Samsung Galaxy, E- readers and other Capacitive Touch Screens. Attention: before using the stylus on your device, please make sure both the device screen and the disc are clean and discontinue use when the tip is damage.

Create amazingly precise notes, graphic sketches, and art with the most precise stylus on the market. Dimples Excel disc stylus delivers extreme precision and the transparent disc let you see through on the screen of where exactly you are pointing. It is especially designed to mark, copy, and paste when you are reading; take notes, write emails with incredible responsiveness and accuracy; draw, sketch and paint with creation APP on kindle, iPad or other tablets.

Bring Calmness: The silicone connection between the clear disc and the tip tube helps to dampen the touching sound and absorb shock when touching the screen. The means your strokes will be quieter and your screen surface will be protected when note taking or drawing.