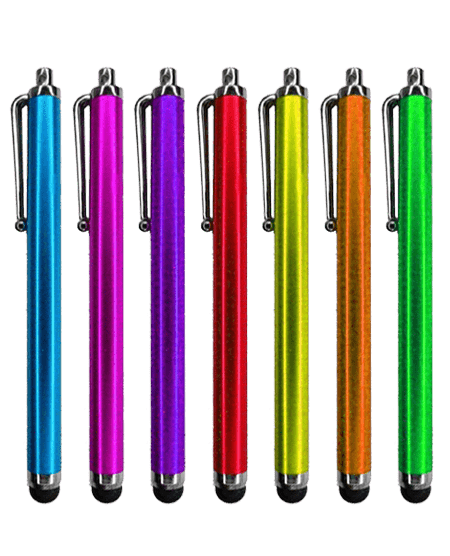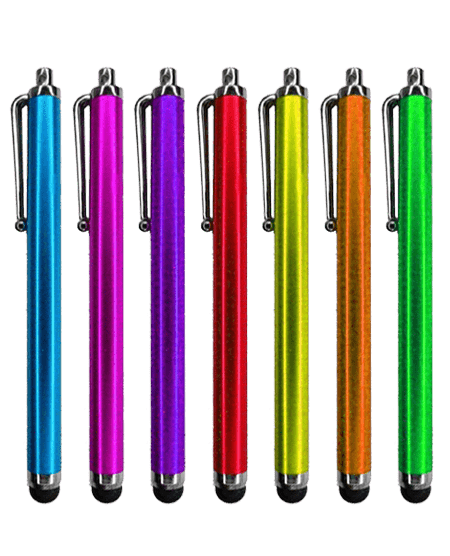 On Sale
ipad 5 stylus pen
The ipad 5 stylus pen with specially designed tips are the perfect tool for meeting notes, drawing apps or general touch screen use with precision. The 8mm soft touch tip provides precise touch and control, while protecting your touch screen.
This is crafted of special material specifically designed for all capactive screens of course being most popular with iPad, iPhone and iPod touch.
Features include:
Round-head design, durable and flexible
Keeps your screen free from fingerprints
Soft rubber tipped end prevents from scratching your handheld screen
It's sensitive to type or tap as so to work quickly and accurately
Built-in shirt clip and easily clip on your pocket, book, backpack and etc
Compact design and feel for maximum comfort and accuracy
Available in 7 colours.
These unique soft touch styluses are used to type, tap, write or scroll the touch screen of any capactive device meaning the ipad 5 stylus pen will work as an:
iPad Stylus
iPhone Stylus
iPod Touch Stylus
Android Stylus
Nexus Stylus
HTC Stylus
Galaxy Stylus
Windows Mobile Stylus
Windows 7 Stylus